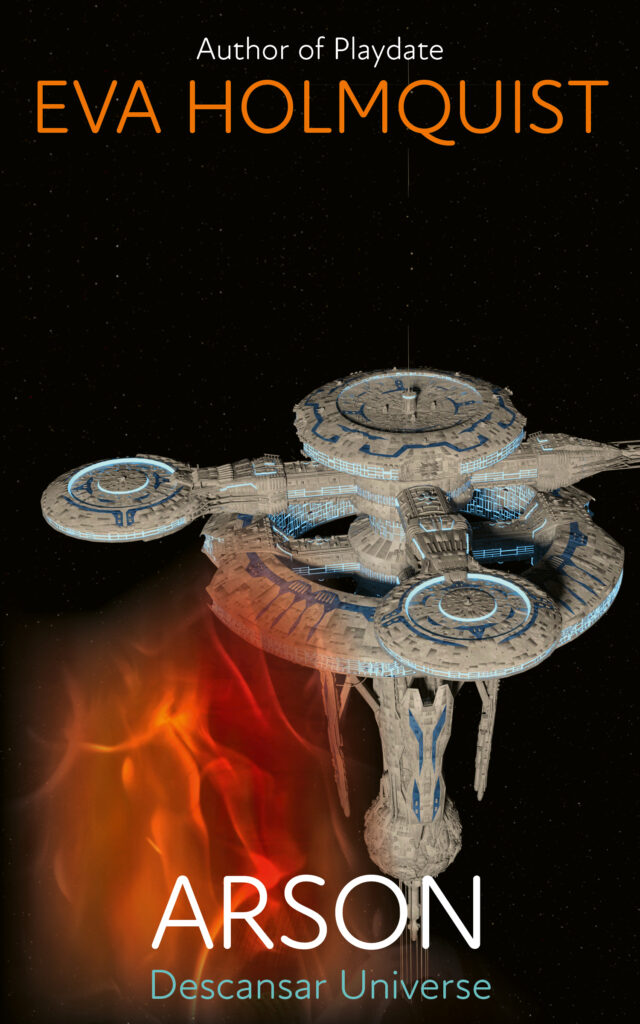 Arson is the first story in my Descansar Universe. I've chosen to kickstart the launch, which means the backers of the project will get the story more than a month before anybody else.
But why Kickstarter? Why not launch wide as I usually do?
The reason is simple.
I enjoy getting stories before anybody else on Kickstarter myself and frequently back stories launched on Kickstarter. Beside that simple reason, Kickstarter makes it possible for me to offer more with the launch. Things that you can't get through an ordinary store.
For instance, you can get "The Story of Descansar Space Station – A story told by Descansar Space Station", which is a story only available through the Kickstarter. At another reward level, you get the chance to appear in a future story in the Descansar Universe.
I really look forward to this project. The Descansar Universe is a story world I'm really fond of and I'm excited to share it with my readers.
Obnoxious smell. Thick, acrid, and kind of sweet. Interior burned to a crisp.
But shiny, new-looking walls?
Worse. It isn't the first arson crime scene. It is the third…
A call to a bizarre crime scene pulls Danka into the biggest arson investigation of her career.
Can she solve the mystery before the next attack threatens everything she holds dear?
Arson is the first story in the Descansar Universe.
Do you want to get a notification when the project launches?